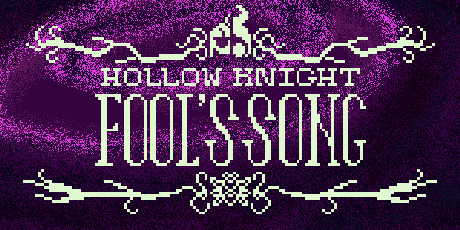 Hollow Knight Fool's Song
An Unofficial free fan game of Team Cherry's Hollow Knight. A new game to experience starring the Lesser Known Hero, Tiso! An entry to the Retro Platform GameJam #3 Theme" Unknown" [Can be played on browser and on Gameboy / Gameboy Color as emulators / real hardware]

Disclaimer:
I am in no way associated with Team Cherry, I am just a fan and an indie GB Studio Developer.
Hollow Knight is a property by Team Cherry. This is a free fan project and a love letter to the eternal masterpiece. Please support Team Cherry and their official titles.
This Fan Game is free to play, but if you want, please consider supporting me and my future projects by contributing to my other projects or by following me on itch or twitter https://twitter.com/ELVIEStm.
Made with GB Studio 2 beta 5 by Chris Maltby.
Controls:
| | | |
| --- | --- | --- |
| FUNCTION | KEYBOARD CONTROL | CONSOLE CONTROL |
| Navigate Menu | W / UP | UP |
| Navigate Menu | S / DOWN | DOWN |
| Move | A and D | LEFT and RIGHT |
| Shield Throw [Cancel Menu] | J or X | B Button |
| Upward Shield Throw | W + J or X | UP + B Button |
| Jump [Confirm Menu] | K or Z | A Button |
| Roll | D + K or Z | DOWN + A Button |
| Roll | I or ENTER | START |
| N/A | L or C or SHIFT | SELECT |
Dev Notes:
This is a proof-of-concept for a megaman-like gameplay, a lot of the game's features are experimental and are prone to breaking. You've been warned.
The difficulty slider and skip cutscene option aren't functional in this build.
You can play the game by opening the rom on a Gameboy Emulator or flashing it in a cart reader for a real Gameboy Color console [I recomend using MyOldBoy for Android and Visual Boy Advance for PC]
The lack of music is pretty much unavoidable due to time constraints and the fact that I'm not good with music in the first place.
Download
Click download now to get access to the following files:
Hollow Knight Fool's Song v1.gbc
256 kB